Solutions
Klassic is dedicated to reinforcing your sound at an unprecedented quality. Our skilled technicians come standard with a pleasant attitude, and an attentiveness towards details.
Every stage build is guaranteed to be sturdy, level, and secure. Skirt, backdrop, banner, roof, and floor options are available to ensure your stage looks and feels exactly how you desire.
Work alongside our staff as we help to bring your vision to life using 3D design technology and guide you to success with our extensive knowledge of event production.
What We Do...
Simply put:
We supply custom Audio and Staging solutions for special events.
A more in depth explanation:
We consult, design, and manage. We plan, prepare, and provide. We are the first to arrive and last to leave. We adhere to professional industry standards and hold expectations high for ourselves, our partners, and staff. We do this 24/7/365 with appreciation for our loyal clients, our trusted employees, and our spectacular journey.
Our Clients
Some of our customers
Testimonials
From our clients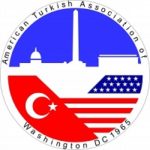 Klassic Sound has provided the sound system and stage for the Turkish Festival for more than 6 years now. They have been extremely professional, kind and helpful and continuously improved the quality of their services over the years, enabling the Turkish Festival to offer a vibrant and state of the art stage program attracting thousands of Washingtonians every year.
Demet Cabar – American Turkish Association
Klassic sound has handled my live sound for four or five events a year for the past ten years. I would recommend them to anybody who is serious about having excellent equipment set up by experts who are always courteous and professional. They are the staple in the business right now. Best sound technicians in the business. Their guys handled drums, bass, electric and acoustic guitars, piano, keyboard, vocal quartet, 30 piece boys' choir, all reinforced with the greatest of ease. They have turned our gymnasium into a full theater by hanging trusses for stage lights from rafters in all sorts of arrays. Lights, sound, stages, they do it all! Mike knows how to serve YOUR needs, not His needs. If you want all of the bells and whistles, he can do it better than most, and if you need something budget, he'll find a creative way to give you the most reinforcement, stage and lights for your budget! We've used Klassic Sound for galas, fundraisers, garden parties, concerts, and plays…ellipsoidals, par cans, vocal mics, instrument mics, shotgun mics, drum kit mics, wireless mics, lapels, 2′ stage, 4′ stages, indoor, outdoor all around DC. One time, the venue was not wired according to OSSIA, the digital equlaizer fried, sound tech fixed it on site after EQing the room by ear! Hire them, you won't be dissapointed.
Pat Love – Heights School
I have used Klassic Sound & Stage for gear rentals as well as Live Production events, on a couple occasions. I have nothing but great things to say about this company. The level of professionalism and attention to detail are second to none. The owner/operator's Mike and Joe are delightful to work with and always seem to have my best interests in mind. Each time I work with them, they go above and beyond my expectations! They have top of the line, up to date equipment, as well as, the knowledge and experience to accommodate any size gig that I take on.
Klassic Sound & Stage sets the bar higher than any other full-scale Live event production company can reach. Stellar customer service seems to take number one priority with this company. With all of that being said, their prices are very reasonable! If your looking for a company to satisfy any of your sound, staging, structure, lighting etc..needs, then look no further than Klassic Sound & Stage.
Howling Wolff Recording Studios