Rent the APEX 2016 Mobile Stage for your next event!
Click play to see this stage in action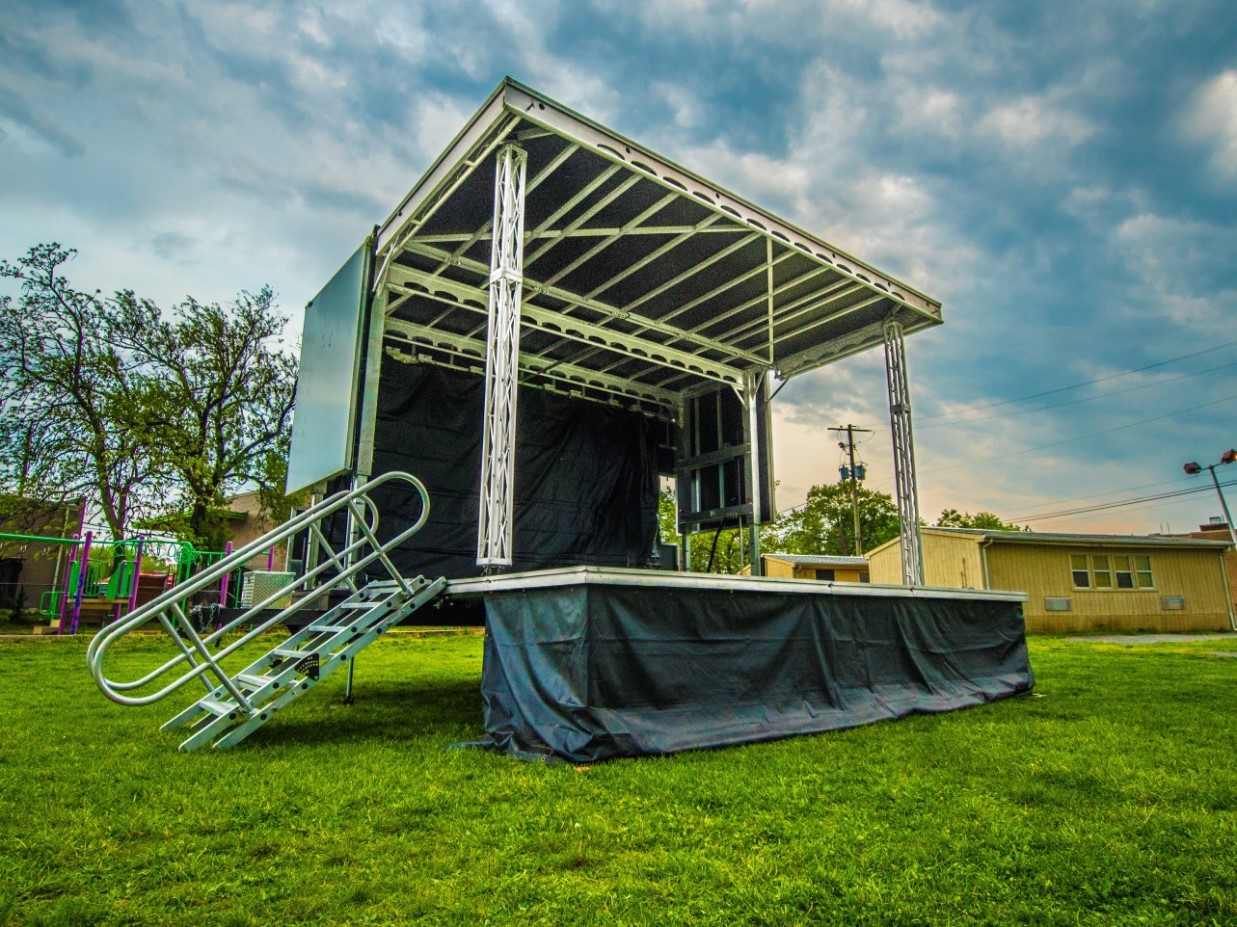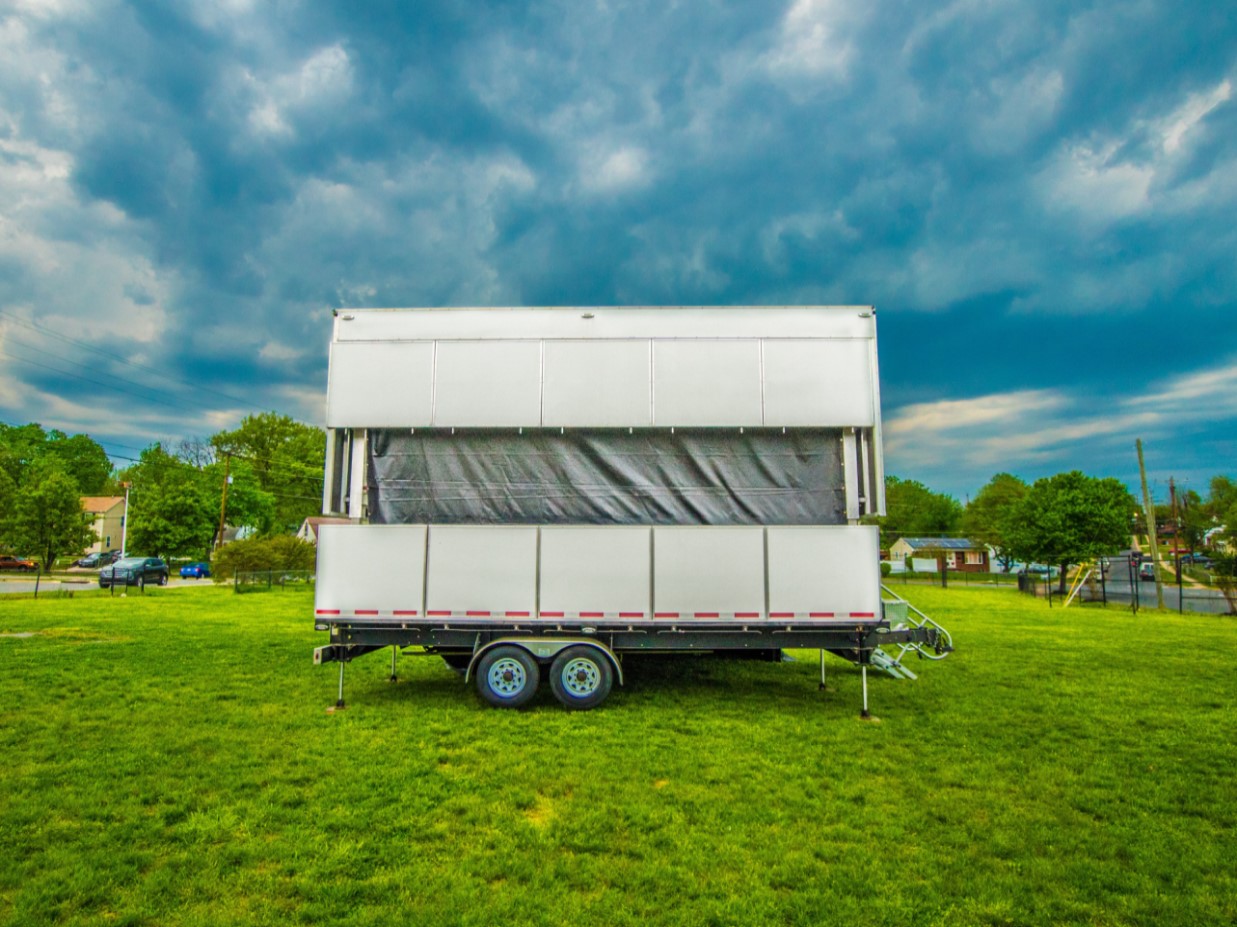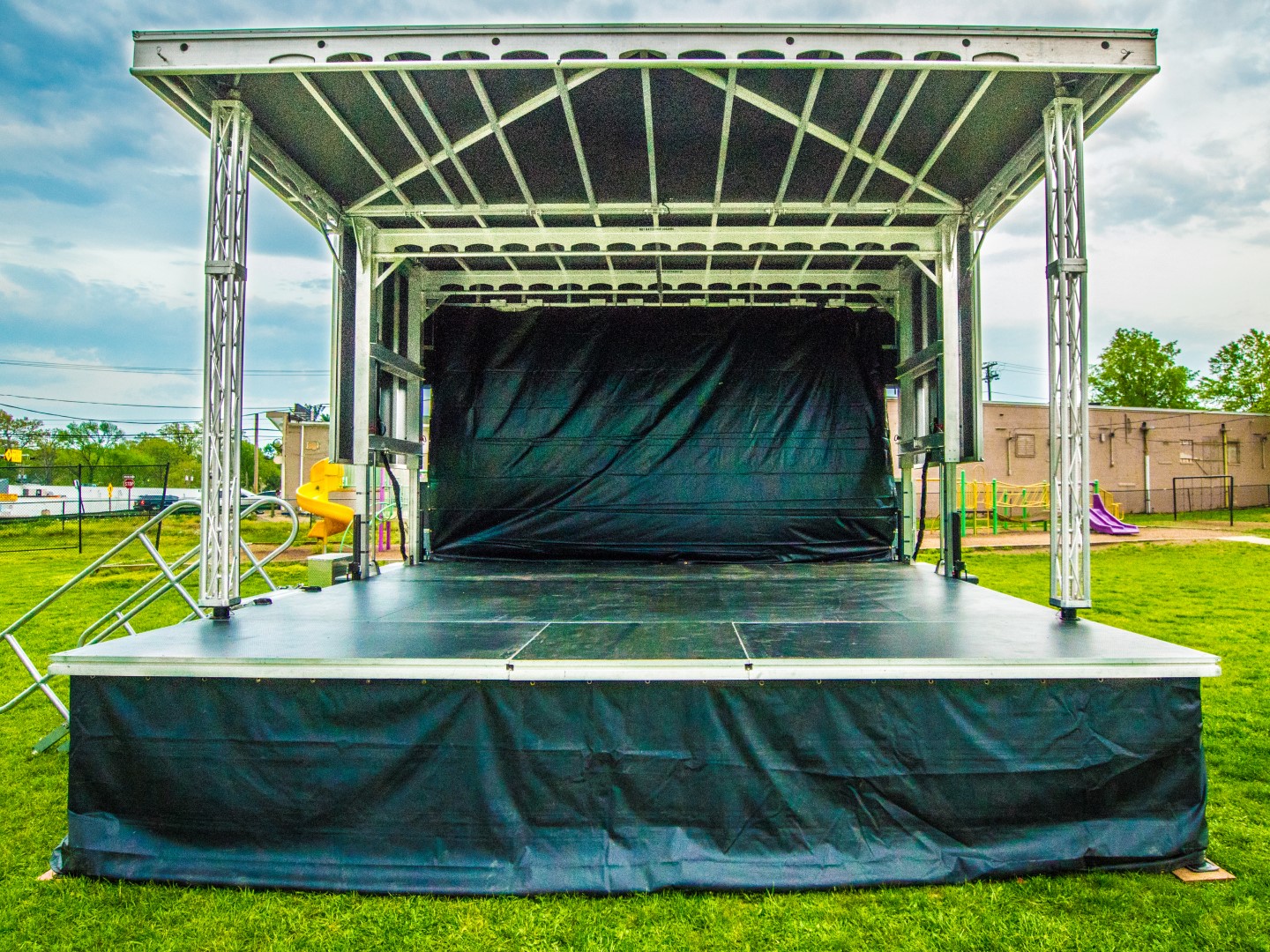 Looking to rent a Mobile Stage?
The APEX 2016 Mobile Stage is a versatile and popular staging option for small and mid-sized events. This stage can be towed with a 1-ton truck to variety of locations, and  built on surfaces such as grass, asphalt and concrete. Similarly, the 1-hour setup time enables this stage to be assembled in time sensitive situations. Once assembled, the APEX 2016 provides a sturdy 20′ by 16′ deck that can be customized with additional floor space and banner packages upon request. Furthermore, the stage is capable of supporting up to 4100 lbs. of equipment hung from the roof, as well as another 700 lbs. on each of the extendable fly bays. 
• 20′ x 16′ Deck
• 1 hour setup time
• 4100 lb. load bearing roof
• Optional custom banner package
• Additional decking available for build out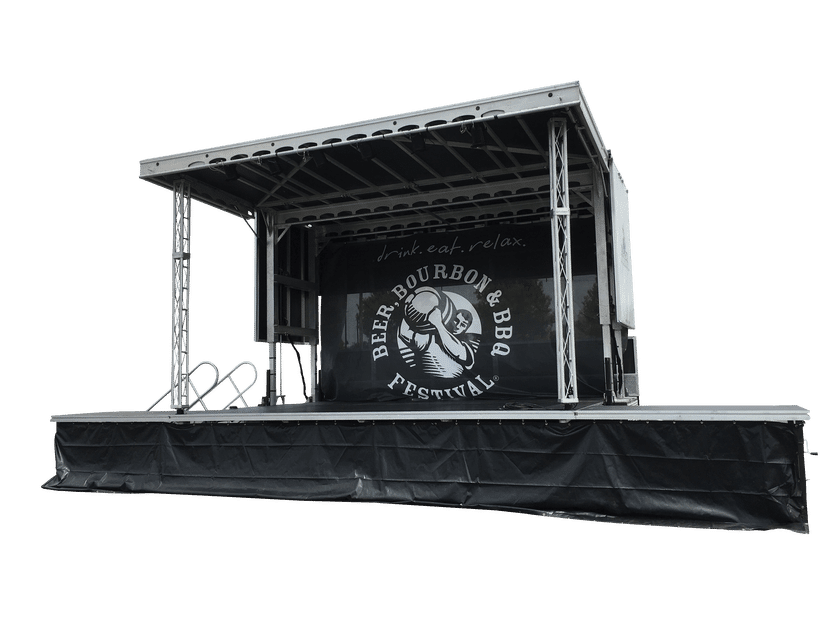 Popular Banner Packages for the APEX 2016 Mobile Stage
Maximize your advertising and revenue stream by selling sponsorship space on your stage, or by leveraging your brand to it's fullest.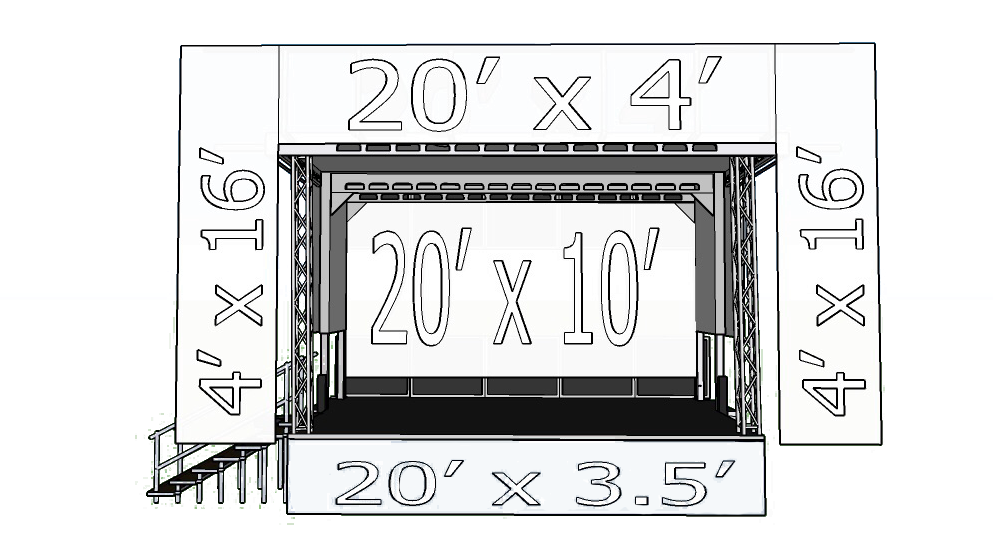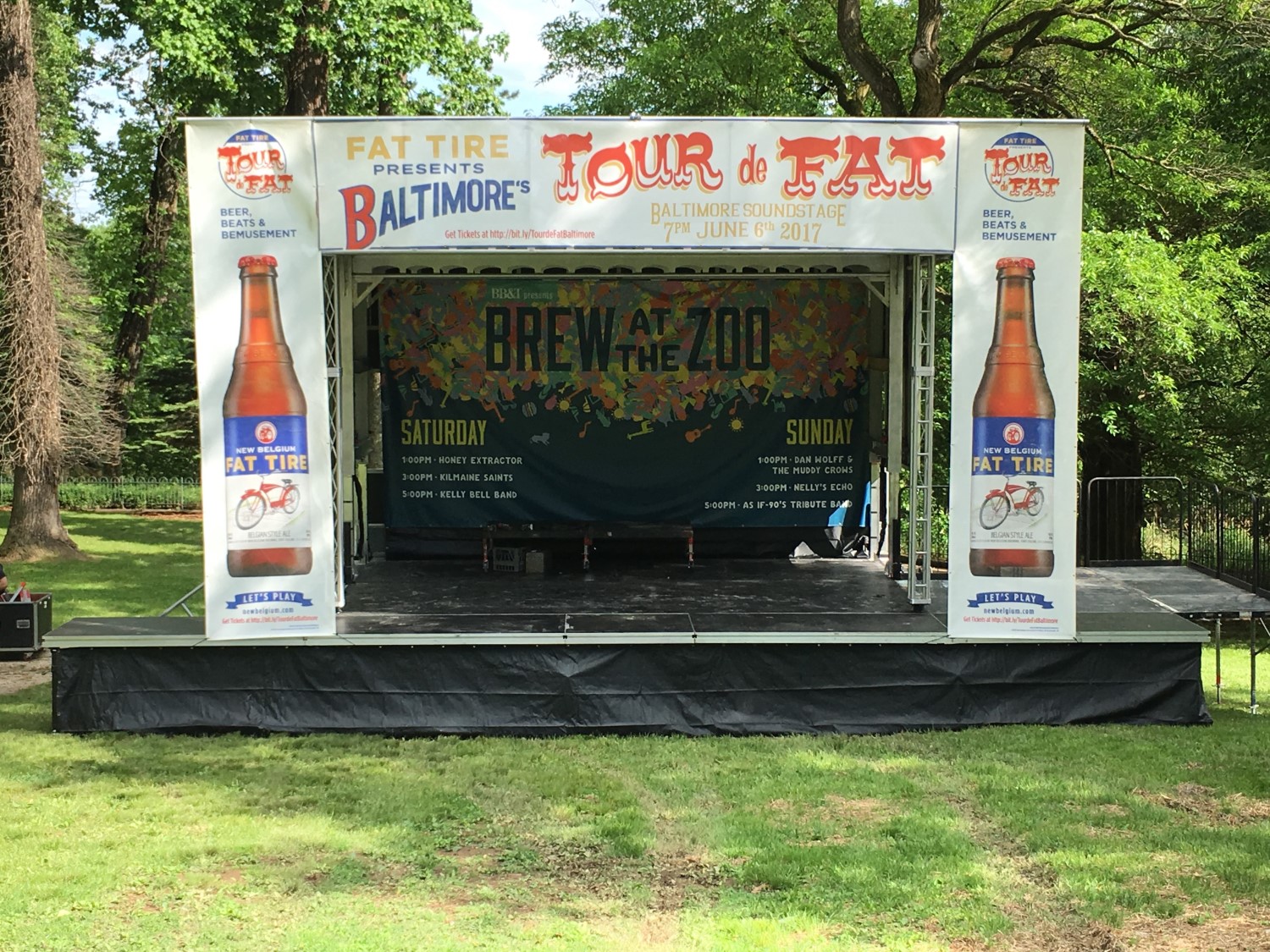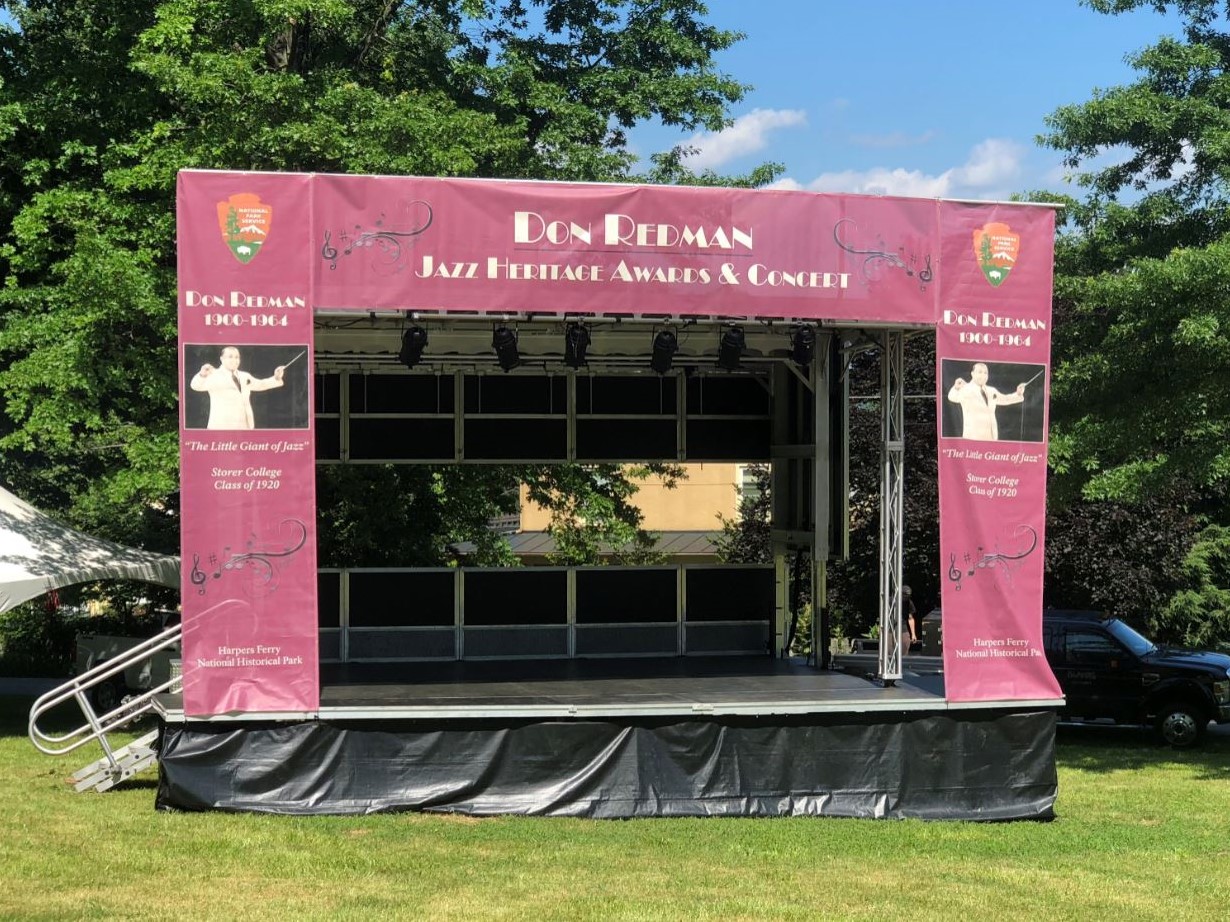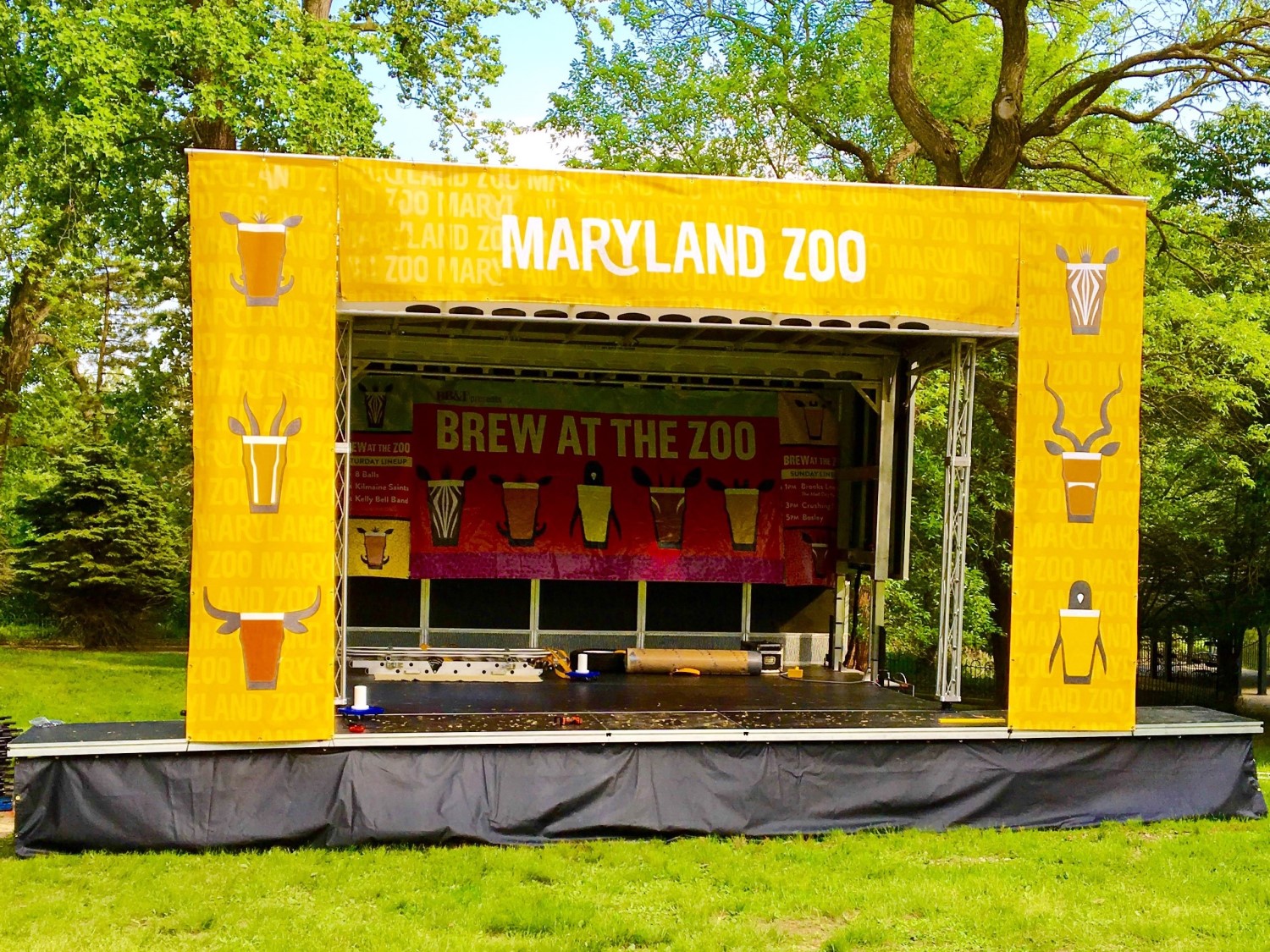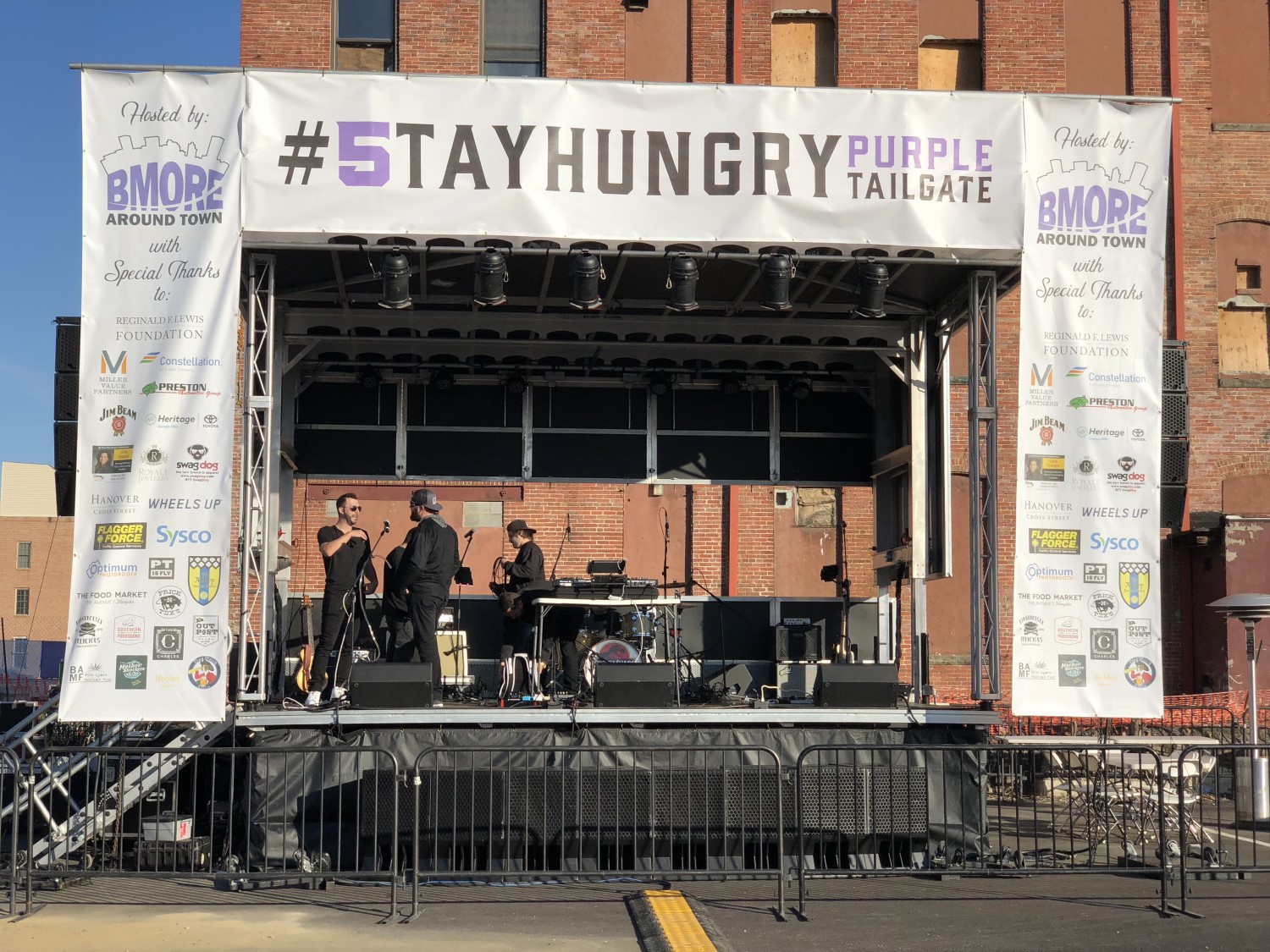 Why wait? Get in touch today!
Our Brochure
Engineering Reports and Stamps
Additional Product Videos
Manufacturer Links