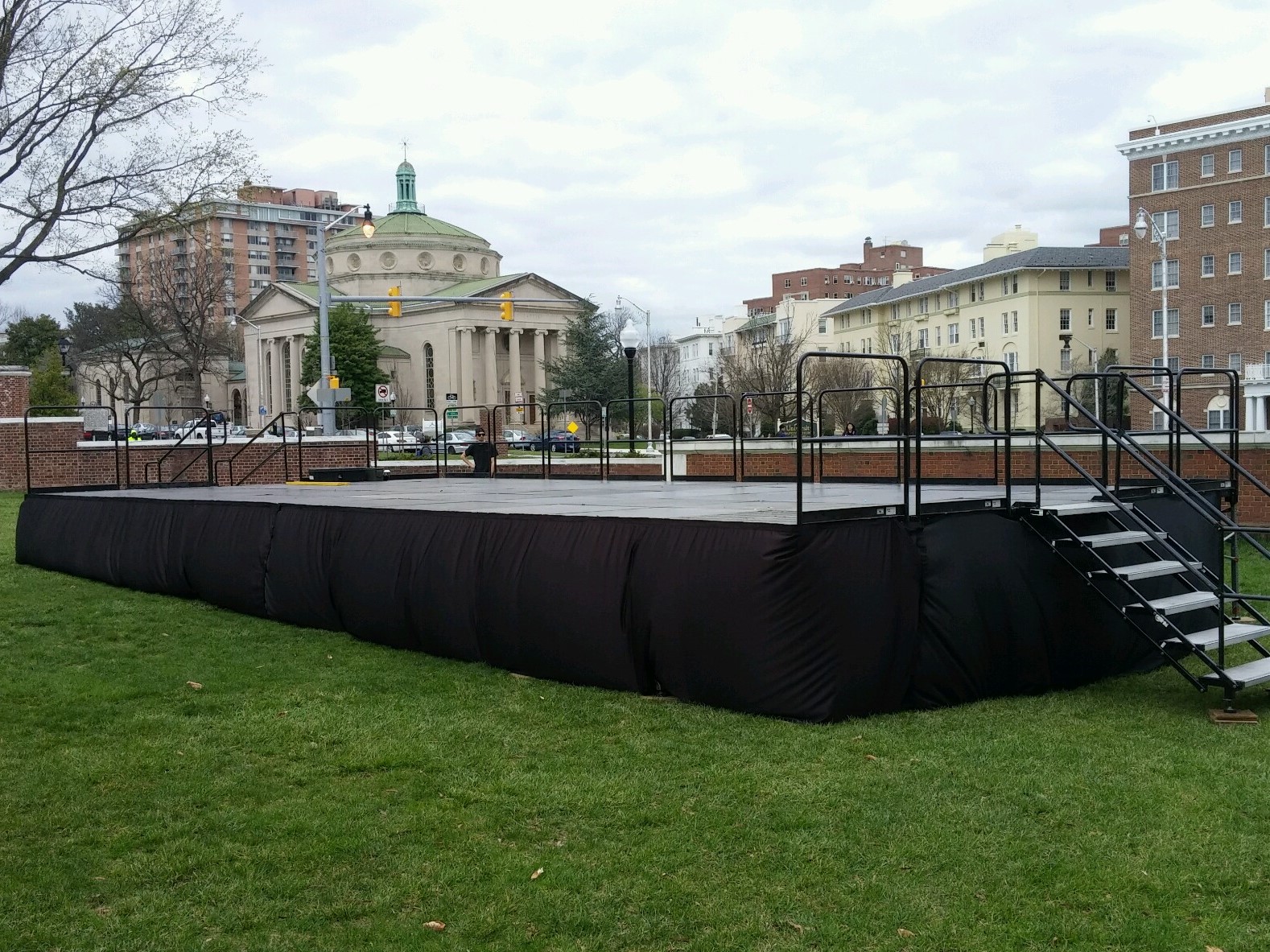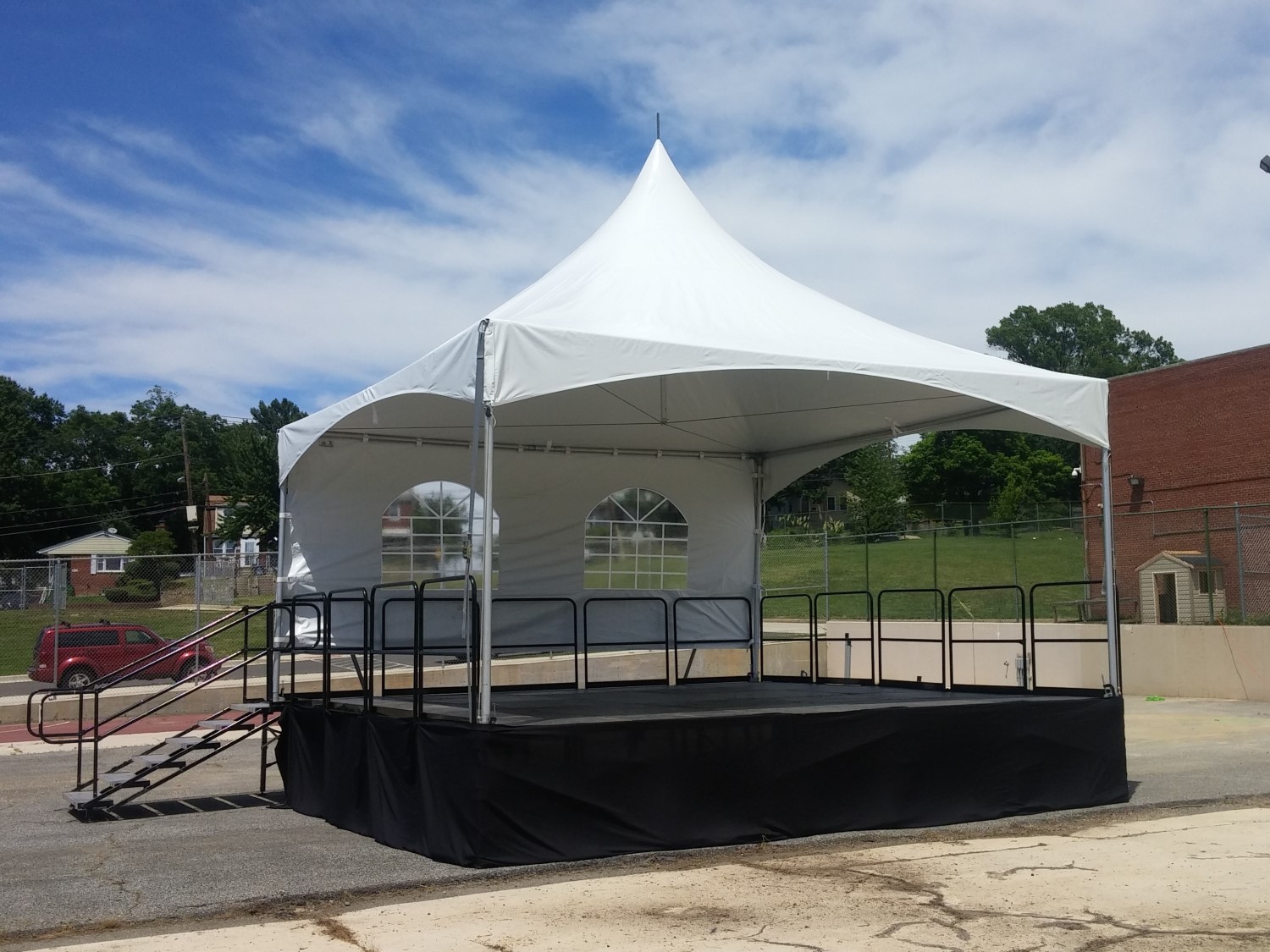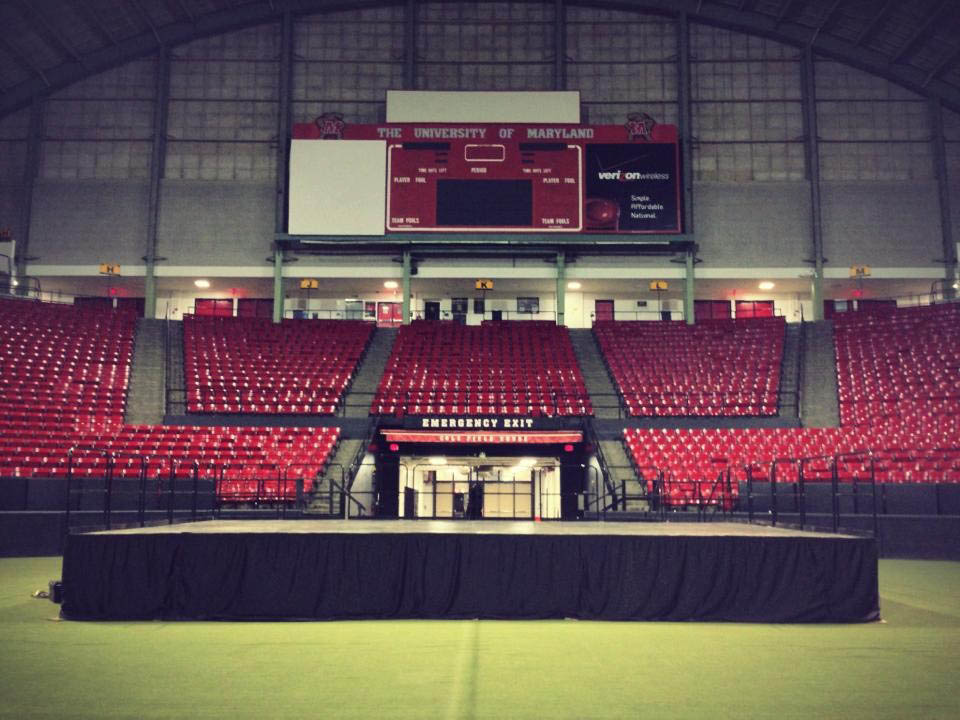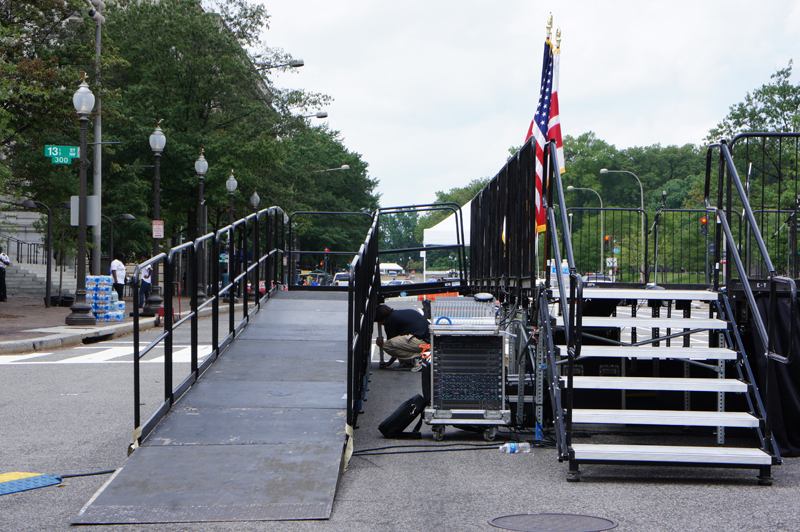 Portable Modular Decking System
Bil Jax Multi-Stage is a versatile, industry standard, steel decking system used in a variety of production applications where a level and secure structural foundation is required. Multiple components are utilized in countless configurations to create a reliable foundation in many environments.
• Medium and Large Stages – fixed or rolling
• Rolling riser, press riser, camera riser, follow spot riser, choral riser, seating riser
• Pool and Fountain Cover
• Temporary flooring
Safety is our highest priority in every project. Implementation of proper use and practices begin prior to loading the truck with regular inspection of all equipment. OSHA approved with engineering specs and renderings available upon request, this system is a popular solution for many production applications. From layout and design through load out, you will rest assured knowing our team of experienced professionals has has taken every precaution to ensure a safe and successful production.
Why wait? Get in touch today!