The JTE Super Tower System supports an impressive two tons per tower and can be deployed in multiple configurations. Our custom ballast bases allow guy wire to remain tight to the structure, significantly reducing the footprint required by similar systems. Engineered by industry leaders TOMCAT and Clark & Reder, the Super Towers are a strong and reliable solution for outdoor applications and in venues where rigging points are unusable or unavailable.
4-post, 6-post, covered roofs or grids. Our self climbing truss structure is a versatile tool that can be tailored to your needs.
Our custom designed ballast enable us to keep our footprint tight to the structure, allowing us to build in places others can't.
Hang thousands of pounds of  sounds, LED Video Walls and Lighting!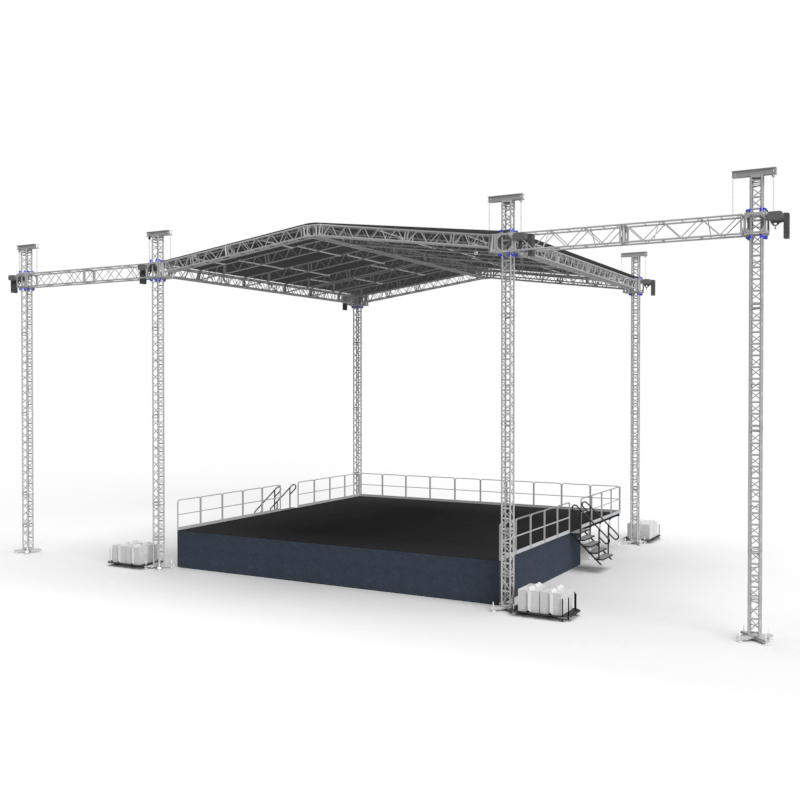 Promote your brand, or your sponsors




Hang a sound system up to 2000lbs per side of the stage!





Need a little more space? We can add more decking!
Special offer for New Clients

Give us the opportunity to earn your business
[Products that Compliment]

Check out some of our other products that you may be interested in!