Klassic Sound and Stage provides stage designs for all types of venues and events! We provide indoor and outdoor staging based on your needs! This includes Sound and Lighting as well! Call (301) 850-7006 for more information or fill out the quote request form on the right!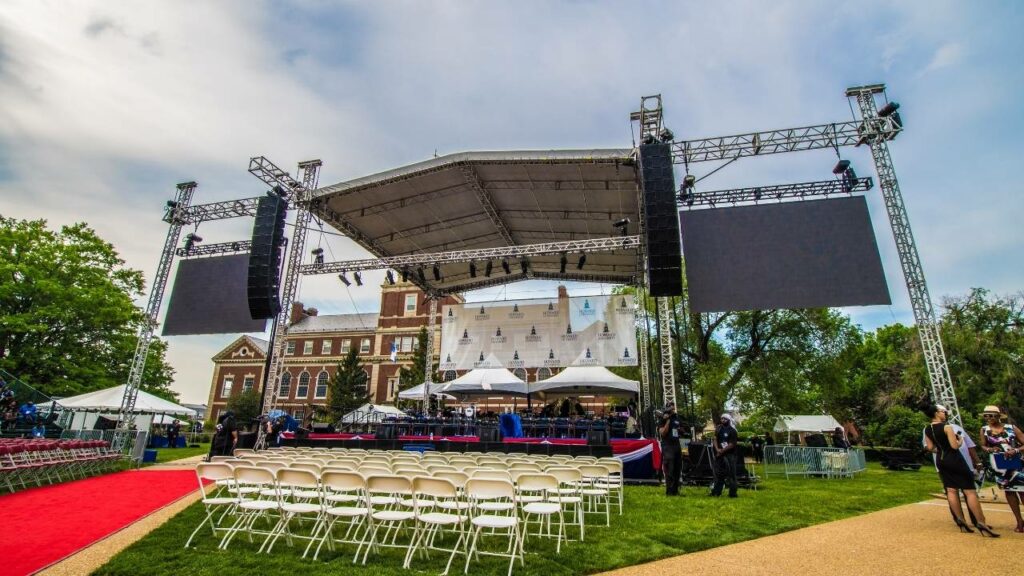 Experienced. Dependable. Honest. Transparent Communication. Attention to detail.
At Klassic Sound and Stage, we enjoy working with clients we believe in, alongside co-workers we like. We know that through excellence and honesty, success is always achievable.  Our team takes pride in our livelihood by executing every conversation, every task, and every contract to the absolute best of our ability.