Fundraising Events - Brew at the Zoo

The Maryland Zoo's Brew at the Zoo is an annual beer and wine festival held on Memorial Day weekend in Baltimore, MD. We have supplied a Concert Stage and Sound System at the 2-day event for ten years running. Brew at the Zoo is one of the Zoo's largest fundraisers of the year, typically selling admission to over 5,000 patrons per day. All Mighty Senators, Charm City Devils, and Kelly Bell Band have all graced the Main Stage over the years. The Maryland Zoo's staff is always a pleasure to work alongside, and this is an event we look forward to each year.

Check out some of the equipment rentals that were used on this project.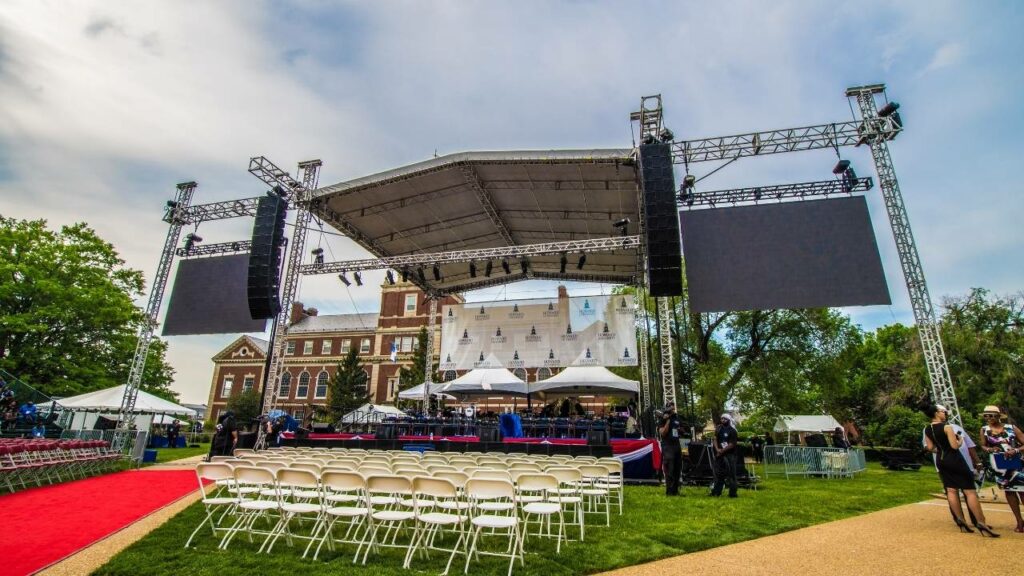 Experienced. Dependable. Honest. Transparent Communication. Attention to detail.
At Klassic Sound and Stage, we enjoy working with clients we believe in, alongside co-workers we like. We know that through excellence and honesty, success is always achievable.  Our team takes pride in our livelihood by executing every conversation, every task, and every contract to the absolute best of our ability.