Klassic Sound & Stage provided production for the Grand Opening of The Chrysalis at Merriweather! If you are planning a special event, give us a call at (301) 850-7006! You can also get a quick quote on the right!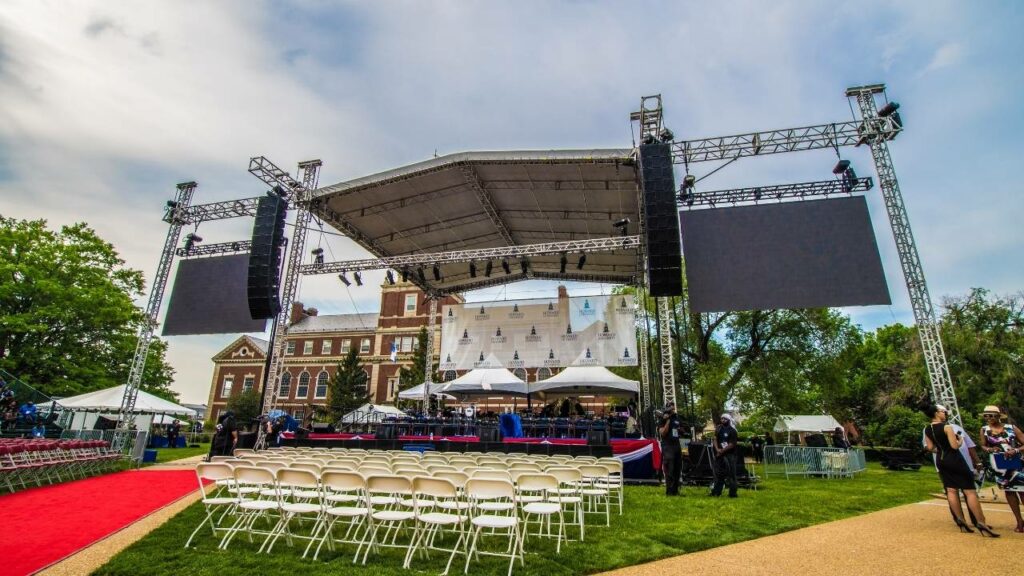 Experienced. Dependable. Honest. Transparent Communication. Attention to detail.
At Klassic Sound and Stage, we enjoy working with clients we believe in, alongside co-workers we like. We know that through excellence and honesty, success is always achievable.  Our team takes pride in our livelihood by executing every conversation, every task, and every contract to the absolute best of our ability.