Audio Rental at the Lincoln Memorial

Klassic Sound & Stage is prepared to provide Audio Solutions to anywhere in the DMV, including some of our Nation's well known monuments, including the Lincoln Memorial. We have garnered a large amount of experience in working at some of country's most historic landmarks over the years, and are prepared to put that experience to work for your event. Pictured here is our line array speaker system being flown from our Applied Electronics LA25 Line array towers. We use CM chain hoists to complete the package! This event, in front of the reflection pool, was a mix of speeches and musical performances.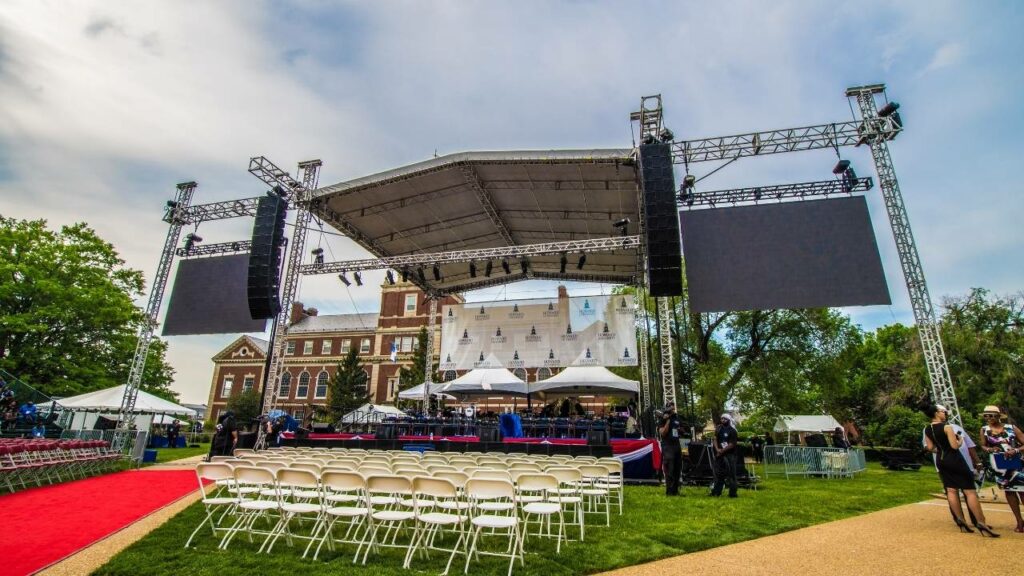 Experienced. Dependable. Honest. Transparent Communication. Attention to detail.
At Klassic Sound and Stage, we enjoy working with clients we believe in, alongside co-workers we like. We know that through excellence and honesty, success is always achievable.  Our team takes pride in our livelihood by executing every conversation, every task, and every contract to the absolute best of our ability.