Klassic Sound & Stage is well versed in coordinating the intricacies of providing a turnkey production experience to the National Mall. We have deployed a number of our Staging, Audio, and Video Solutions at this iconic National Landmark. Shown here, our James Thomas Climbing Roof, and our powerful Clair i-Series line array command an impressive presence at the annual March for Moms. With numerous additional events under our belt, including the 2018 including the Washington Capitals Stanley Cup Victory Parade, March for Macedonian Diaspora, and the Great Strides Run for Cystic Fibrosis, Klassic Sound & Stage is uniquely qualified to help provide production for your event on the National Mall. Contact us today for a quote!
Audio Visual Equipment Rentals used on this project

Check out some of the equipment rentals that were used on this project.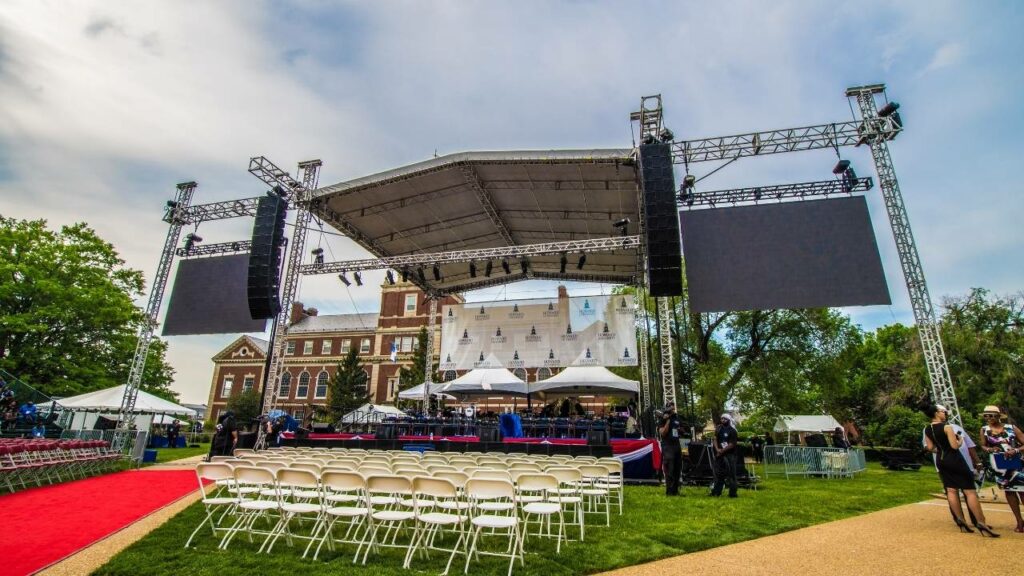 Experienced. Dependable. Honest. Transparent Communication. Attention to detail.
At Klassic Sound and Stage, we enjoy working with clients we believe in, alongside co-workers we like. We know that through excellence and honesty, success is always achievable.  Our team takes pride in our livelihood by executing every conversation, every task, and every contract to the absolute best of our ability.