Street Music Festival in Washington DC

Check out some of the equipment rentals that were used on this project.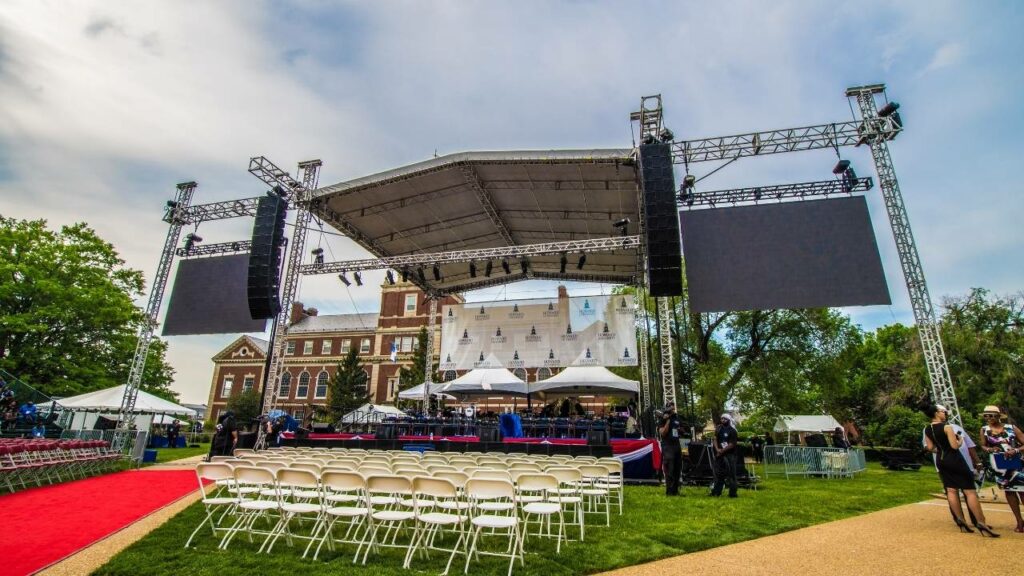 Experienced. Dependable. Honest. Transparent Communication. Attention to detail.
At Klassic Sound and Stage, we enjoy working with clients we believe in, alongside co-workers we like. We know that through excellence and honesty, success is always achievable.  Our team takes pride in our livelihood by executing every conversation, every task, and every contract to the absolute best of our ability.