Klassic Sound & Stage was glad to be a part of the Washington D.C Department of Funk's annual Funk Parade again in 2018. The Funk Parade is a transformation of Washington D.C's U Street Neighborhood into a lively street festival of funk music, and fun. Our APEX 2016 Mobile Stage stood proudly as the main stage of the event, while our portable steel deck stage, with high peak tent, was well suited as the second stage. Sound Reinforcement in the form of flown EAW kf650 point source speaker cabinets held down the main stage, and our JBL VRX932 array speakers were a perfect fit for the side stage. Our self powered JBL EON 600 series speakers were used for small performances happening in various locations around the event.
Audio Visual Equipment Rentals for this project

Check out some of the equipment rentals that were used on this project.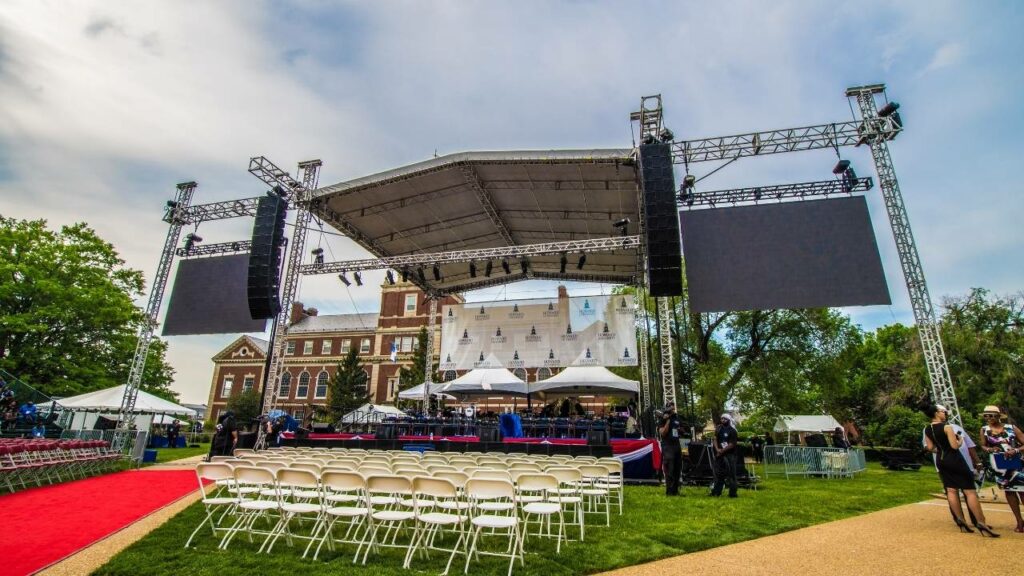 Experienced. Dependable. Honest. Transparent Communication. Attention to detail.
At Klassic Sound and Stage, we enjoy working with clients we believe in, alongside co-workers we like. We know that through excellence and honesty, success is always achievable.  Our team takes pride in our livelihood by executing every conversation, every task, and every contract to the absolute best of our ability.